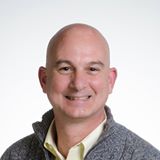 Join me and my guest, George Carradini, for practical steps and tools for raising your vibration and shifting into a more positive frame of mind.  
George Carradini is a Certified Law of Attraction Life Coach who has been in coaching and leadership positions for more than 30 years. Since 2010, George has logged over 1000 hours of coaching in both group and individual settings. He is also the organizer of the 500-member Tulsa Law of Attraction meetup group.  
Listen and subscribe on Apple Podcasts. 
Go to https://www.nancyshowalter.com/for a FREE Copy of My Book, It's OK to Be Rich:  The Entrepreneur's Guide to Increased Wealth and Personal Mastery and FREE Mini-Course, "How to Speak Your Success:  The Shocking Truth of How Your Words Impact Achieving Your Goals."