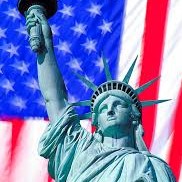 In honor of our Fourth of July celebration 2021, I am replaying my interview with Alberta Fredricksen on the Special Role America has that is spiritual in nature.  Enjoy as you celebrate today!
Join me with Alberta Fredricksen as we explore the mystical origins of America and look at her divine destiny.  This is an exciting topic that continues last week's episode.  Don't miss it! 
Listen and subscribe on Apple Podcasts. 
Go to https://www.nancyshowalter.com/for a FREE Copy of My Book, It's OK to Be Rich:  The Entrepreneur's Guide to Increased Wealth and Personal Mastery and FREE Mini-Course, "How to Speak Your Success:  The Shocking Truth of How Your Words Impact Achieving Your Goals."
COMING IN 2022:   Pre-Launch of my upcoming book, Awaken to Who You Really Are.  Details to be released soon!