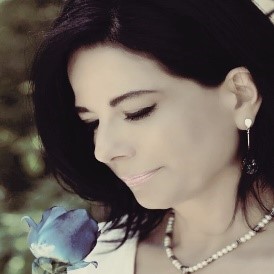 When emotions held in your system for a long time are released, there is more flow of energy and your human energy field becomes brighter and stronger radiating positive effects to your mental, emotional and physical bodies.  Join me and my guest, Nancy Proano, to discover healing through the power of intention and what it means to ascend into Christ Consciousness.
Nancy Proano is a Consciousness Transformation Facilitator, a Brennan Healing Science Practitioner, a Reiki Master and a talented and accomplished artist.  She is also an Economist by education and career.  You can connect with Nancy on Facebook at Sacred Blue Rose, on Instagram , and https://nancyproano.com/.  Her email is proanonancy@gmail.com.  Click here for Violet Flame Mantras.  
Listen and subscribe on Apple Podcasts. 
Go to https://www.nancyshowalter.com/for a FREE Copy of My Book, It's OK to Be Rich:  The Entrepreneur's Guide to Increased Wealth and Personal Mastery and FREE Mini-Course, "How to Speak Your Success:  The Shocking Truth of How Your Words Impact Achieving Your Goals."