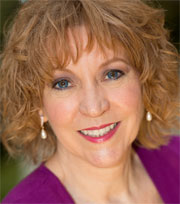 Quite possibly America's 1st UNstuckologist, Rémy Chaussé has x-ray vision for seeing the trouble-spots that exist in every frozen situation, and the creativity to transform it instantly. She is the best-selling author of "Living Life As An Exclamation Point!" and creator of The Get UNstuck Revolution!™ for extraordinary women with big dreams who are ridiculously unsatisfied with status quo! 
Rémy has been featured on the Business Beware Show on FOX Business, the On the Edge Show (a CBS affiliate), Smart Money Talk Radio (an NBC affiliate), and The Women's Information Network. She is the host of the Get UNstuck Expert Café, a weekly podcast at http://remychausse.com.
Listen and subscribe on Apple Podcasts. 
Go to https://www.nancyshowalter.com/for a FREE Copy of My Book, It's OK to Be Rich:  The Entrepreneur's Guide to Increased Wealth and Personal Mastery and FREE Mini-Course, "How to Speak Your Success:  The Shocking Truth of How Your Words Impact Achieving Your Goals."