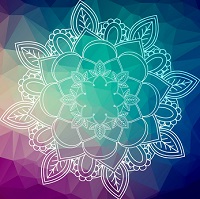 Mark Myers is with me again as we continue our discussion on the Origin of Evil and how this phenomena in our Universe is affecting us today.  In this episode we look at Satanic worship and Satanic rituals.  These practices are somewhat of a basis for the sustainment of evil in our world because, from a broad spiritual perspective, there are a lot of practices in our modern world that fall into this category.
Mark is a veteran researcher and graduate suma cum laude from Indiana State University.  Professionally, he investigates the medical and biochemical literature to develop integrative health solutions to major illnesses; while his personal time is consumed ferreting out hidden information about the spiritual dimensions and history of our universe.
PROTECTION MANTRA
Lord Michael Before, Lord Michael Behind, Lord Michael to the Right, Lord Michael to the Left, Lord Michael Above, Lord Michael Below, 
Lord Michael, Lord Michael wherever I go.  *I AM his love protecting here. (3x)
Listen and subscribe on Apple Podcasts. 
Go to https://www.nancyshowalter.com/for a FREE Copy of My Book, It's OK to Be Rich:  The Entrepreneur's Guide to Increased Wealth and Personal Mastery and FREE Mini-Course, "How to Speak Your Success:  The Shocking Truth of How Your Words Impact Achieving Your Goals."