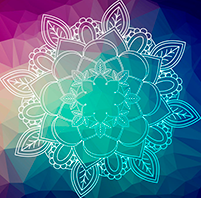 Join me and Mark Myers as we continue our discussion on Spiritual Perspectives on Hot Topics.  Learn about elemental life--beings of the four elements--that serve us in this physical earth, providing the platform for our soul's evolution.  Hear how our actions as well as our use or misuse of our free will impacts them and how effective the violet flame is in remedying the problems we are facing.  You will be amazed at what the ascended masters have to say about how we impact the climate.  
Mark Myers is a veteran researcher and graduate suma cum laude from Indiana State University. Professionally, he investigates the medical and biochemical literature to develop integrative health solutions to major illnesses, while his personal time is consumed ferreting out hidden information about the spiritual dimensions and history of our universe. 
Listen and subscribe on Apple Podcasts. 
Go to https://www.nancyshowalter.com/for a FREE Copy of My Book, It's OK to Be Rich:  The Entrepreneur's Guide to Increased Wealth and Personal Mastery and FREE Mini-Course, "How to Speak Your Success:  The Shocking Truth of How Your Words Impact Achieving Your Goals."