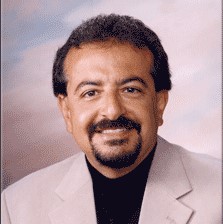 Don't miss this enlightening and practical interview!  Dr. Joe shares the origins of low self-esteem, how to eliminate negative self-talk, 2 keys to healing your past, and much more!
Dr. Joe Rubino, CEO of Http://www.CenterForPersonalReinvention.com, is acknowledged as one of the world's foremost experts on the topic of elevating self-esteem. He is a life-changing personal development and success coach on how to restore self-esteem, achieve business success, maximize joy and fulfillment in life and productivity.  He is known for his groundbreaking work in personal and leadership development, building effective teams, enhancing listening and communication skills, life and business coaching and optimal life planning.  His 12 best-selling books and audio programs are available in 23 languages and in 58 countries.  Go to www.selfesteensystem.com for Dr. Rubino's free gifts.
Listen and subscribe on Apple Podcasts. 
Go to https://www.nancyshowalter.com/for a FREE Copy of My Book, It's OK to Be Rich:  The Entrepreneur's Guide to Increased Wealth and Personal Mastery and FREE Mini-Course, "How to Speak Your Success:  The Shocking Truth of How Your Words Impact Achieving Your Goals."