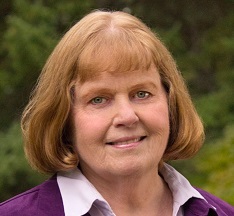 Join me and Alberta Fredricksen as we share from the Ascended Master perspective, why we have different races.  It's an interesting subject that is relevant to all of us today.  There is a reason!
Alberta Fredricksen is the author of 4 books and 1 CD.  Her passion is helping others. Her life's work combines many years of professional experience and a spirituality that honors and looks beyond the outer crust into the precious spirit within every person. Through the wisdom Alberta has garnered, she deftly guides clients to use the presence of existing conflict as a platform to gain a personal mastery of effective communication skills and to achieve fulfilling relationships.
Alberta's training and experiences as human resource administrator, educator, public school site administrator, negotiator for labor and management, coach, trainer, consultant and mediator have refined her conflict and life coaching expertise in both cooperative and adversarial circumstances representing and teaching diverse individuals and groups.
A natural coach and teacher, Alberta's expertise, specialized training and life experiences provide  a wide repertoire of choices, tool, strategies, formulas and stories to illustrate for her clients the process of resolving different expectations and to help them gain a personal mastery in managing and transforming everyday conflict.
You can contact Alberta at https://heartpeacenow.com/
Listen and subscribe on Apple Podcasts. 
Go to https://www.nancyshowalter.com/for a FREE Copy of My Book, It's OK to Be Rich:  The Entrepreneur's Guide to Increased Wealth and Personal Mastery and FREE Mini-Course, "How to Speak Your Success:  The Shocking Truth of How Your Words Impact Achieving Your Goals."