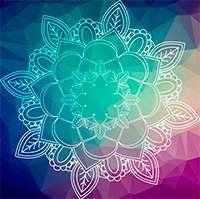 Last week we talked about the Father-Mother God, the concept of God being both masculine and feminine, corroborated in the Bible in the first chapter of Genesis.  And being created in God's image of male and female, we understand that God also created each of us and our twin flames out of a white fire body that had both a masculine polarity and a feminine polarity with each having the same spiritual origin and unique pattern of identity.  Join me this week with Mark Myers and learn about your twin flame and the difference between twin flames and soul mates.
Mark Myers is a veteran researcher and graduate suma cum laude from Indiana State University. Professionally, he investigates the medical and biochemical literature to develop integrative health solutions to major illnesses, while his personal time is consumed ferreting out hidden information about the spiritual dimensions and history of our universe. 
Prayer to connect with your Twin Flame (from Soulmates and Twin Flames by Elizabeth Clare Prophet):
In the name of the Christ I call to the blessed I AM Presence of our twin flames for the sealing of our hearts as one for the victory of our mission to humanity. I invoke the light of the Holy Spirit for the consuming of all negative karma limiting the full expression of our divine identity and the fulfillment of our divine plan.
Listen and subscribe on Apple Podcasts. 
Go to https://www.nancyshowalter.com/for a FREE Copy of My Book, It's OK to Be Rich:  The Entrepreneur's Guide to Increased Wealth and Personal Mastery and FREE Mini-Course, "How to Speak Your Success:  The Shocking Truth of How Your Words Impact Achieving Your Goals."